OVERVIEW
My team (
Chris Mendoza, Pooja Sheth, & Tiffany Zaporteza
) were tasked with creating a clothing application that focuses on impulse buying. My job included interaction and visual design. We originally aimed to target the young adult female audience, while not excluding the male users. After further research, we found there was a gap in the male fashion industry and shifted to a new target audience.
FITTED
 is a prototype male fashion app that focuses on the male demographic who seek to bypass the hassle of traditional shopping and streamline their experience to digital purchasing. FITTED acts as a tastemaker for male fashion and provides quick and personalized recommendations so that our consumer will buy on the spot.
THE CHALLENGE
To provide convenience to males, who are into fashion, a tool to obtain exclusive high-end items
Research
Pivot & User Testing
The initial idea for the app would treat male clothing lines similarly to people on the popular dating app, Tinder. Users would be able to swipe what they liked and did not like, therefore streamlining their tastes from artificial learning. After user testing, we found the target audience did not understand the Tinder-style concept in regards to clothing, therefore we shifted to more of a traditional browsing screen with more grouped areas to expedite selections and provided more detailed filtering. We decided to pivot to the idea of finding similar clothing to items you may previously have seen. For example, a user may find a leather jacket on a model via Instagram and our mobile application would scan & find similar items.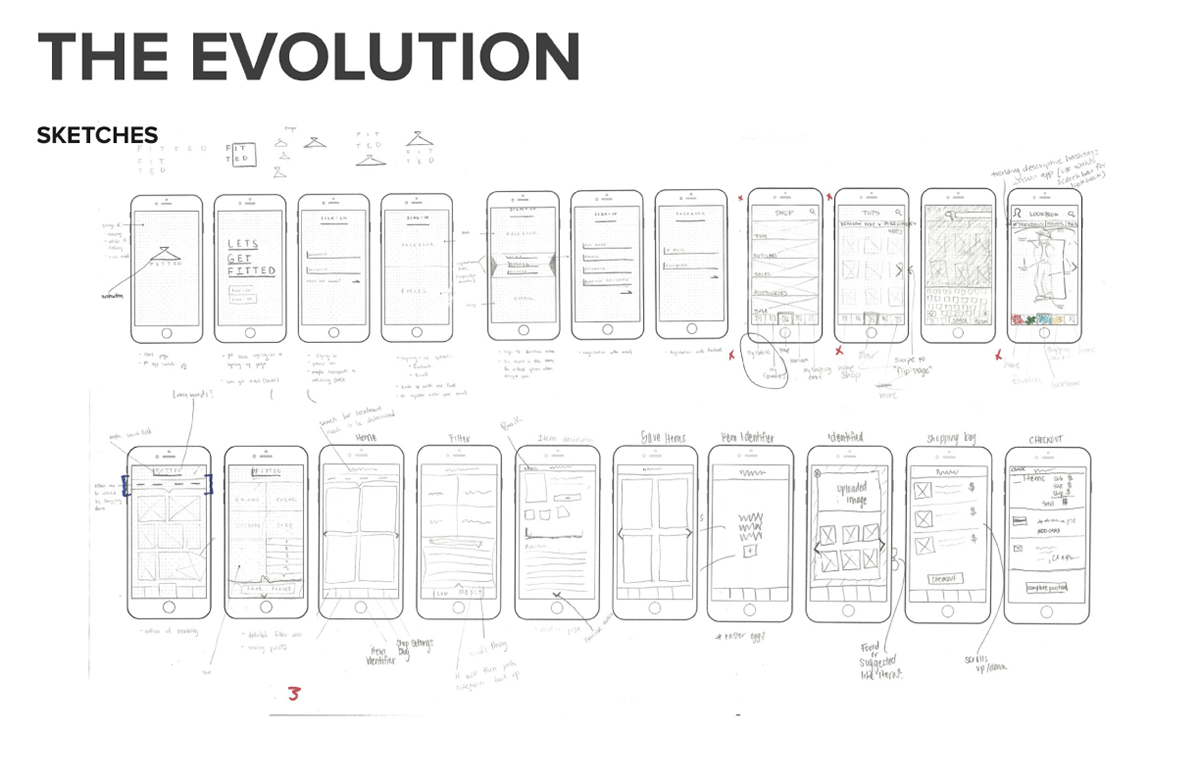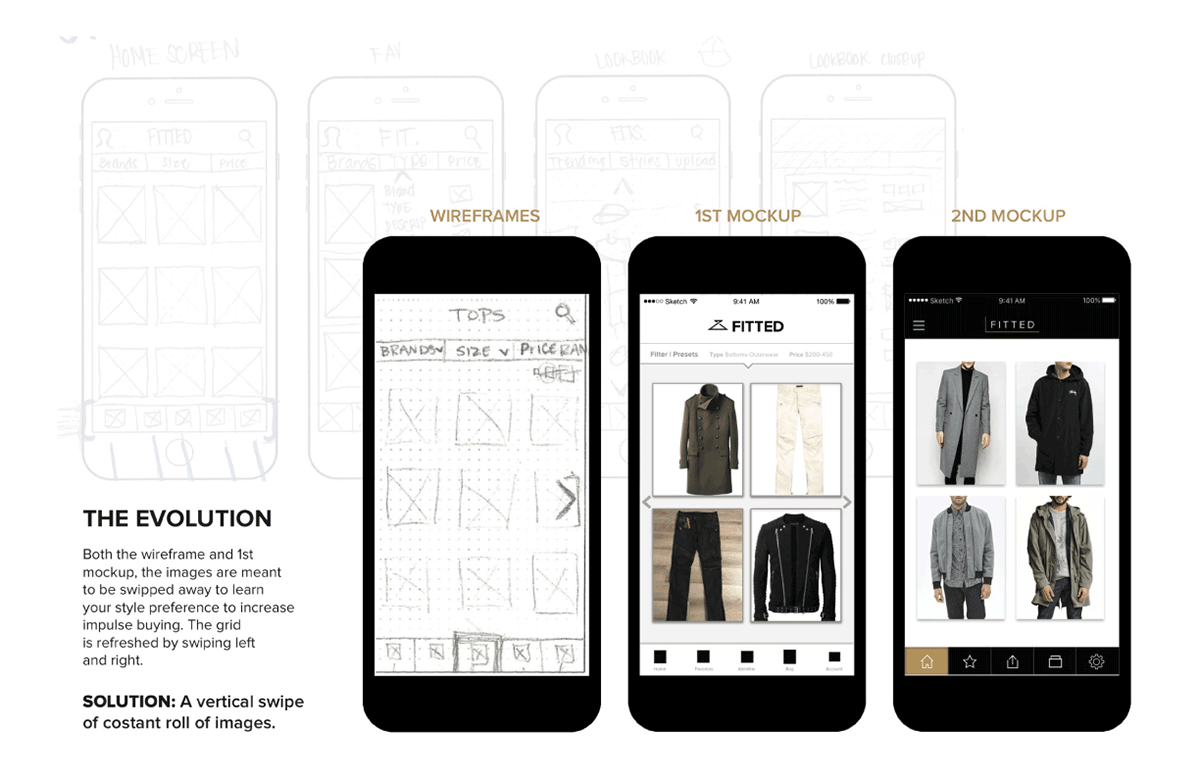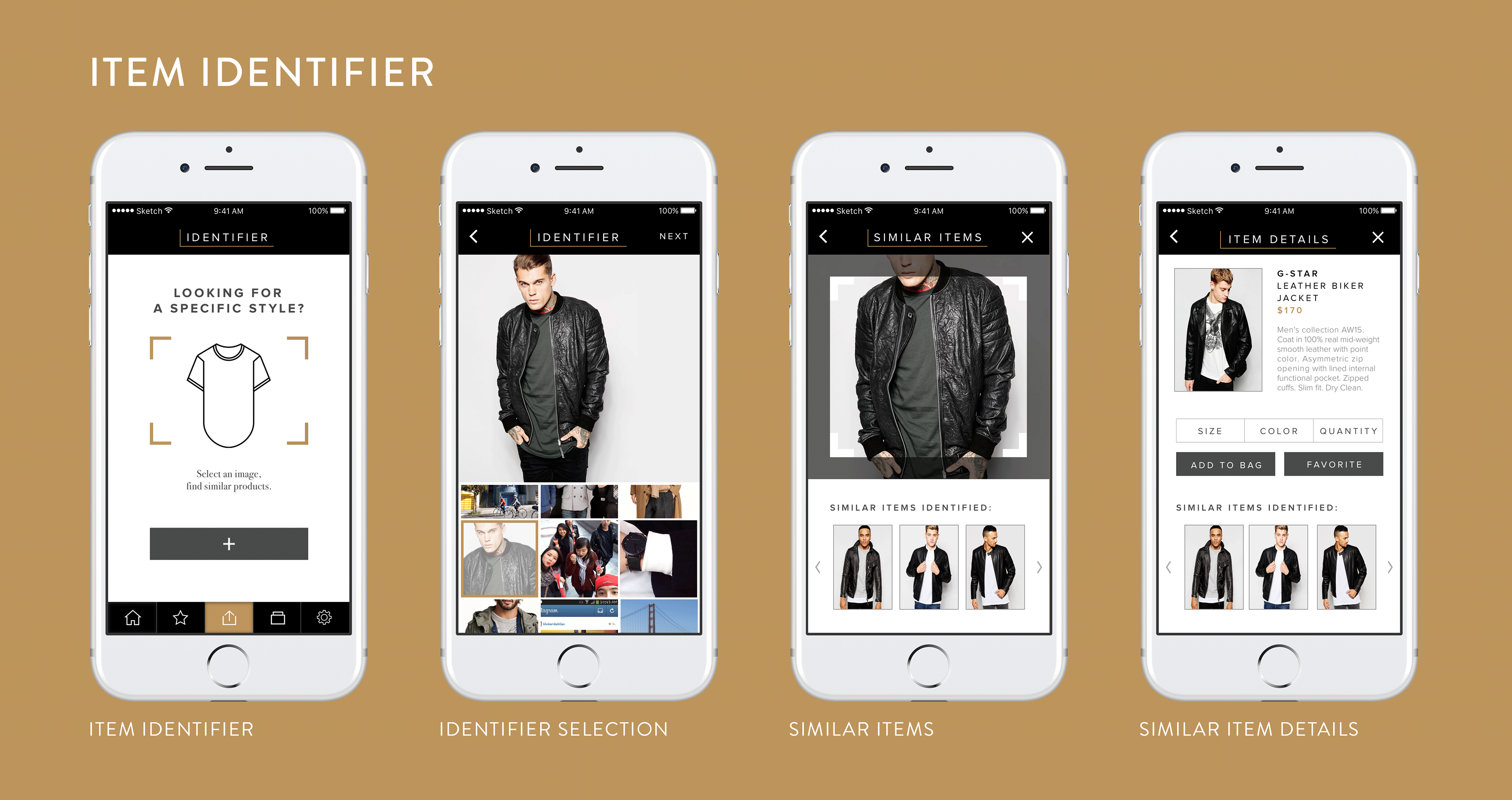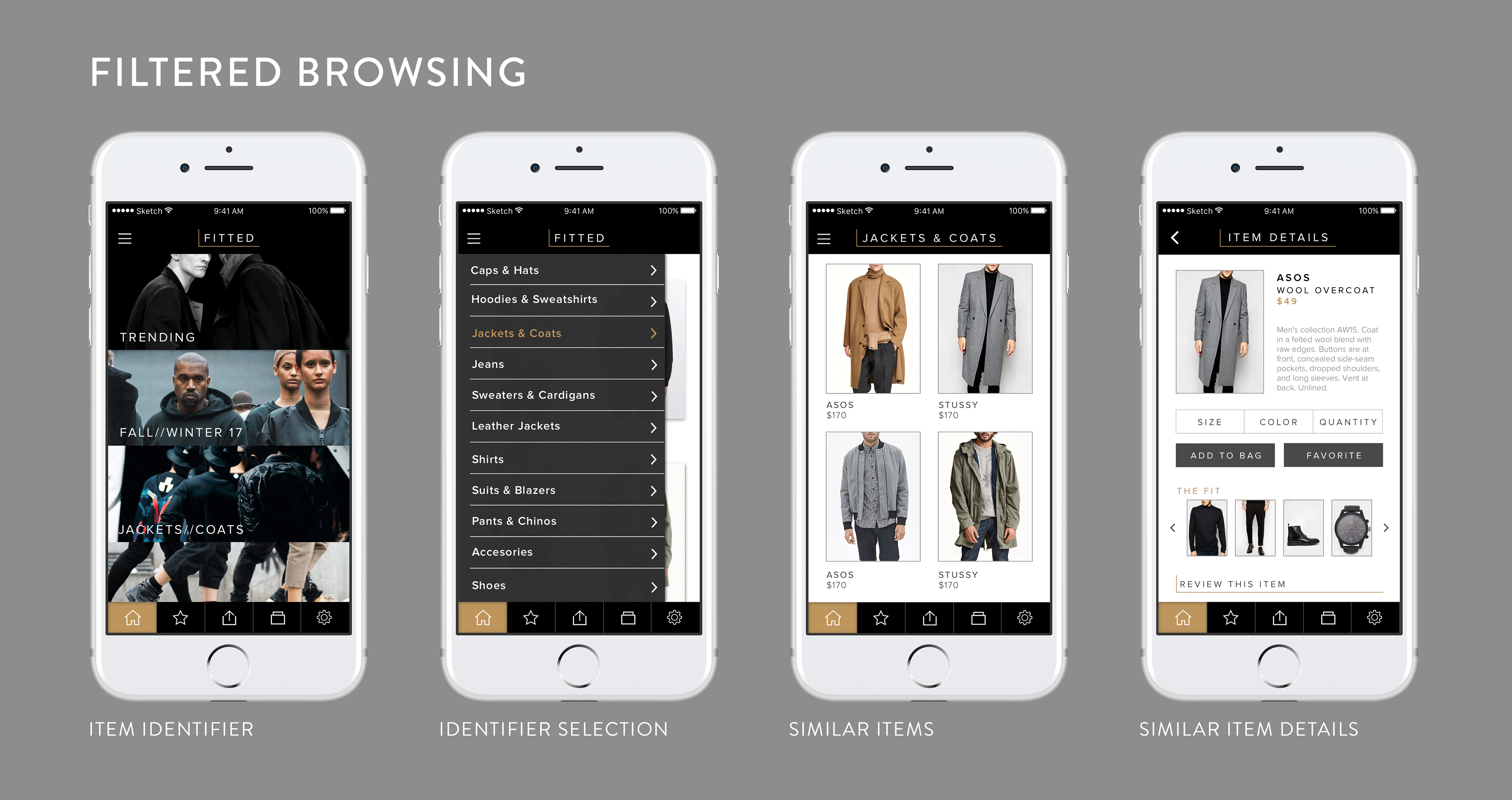 Users are able to select from filtered groups which enable the user to browse more quickly. By producing catered stylized groups, the user is more inclined to reach the desired product.