Client Analyzed
Slow Food USA Slow Food USA is an organization who seeks to change what we put on our plates in order to affect change on the planet. Slow Food hopes to create a better, cleaner, and fairer world through daily choices of the public. By doing so, they hope to determine a better environment, economy, and society in the process. They are a part of a global Slow Food network with 100,000+ members in more than 150+ countries. Their mission as an international grassroots membership organization is good, clean, and fair food for all.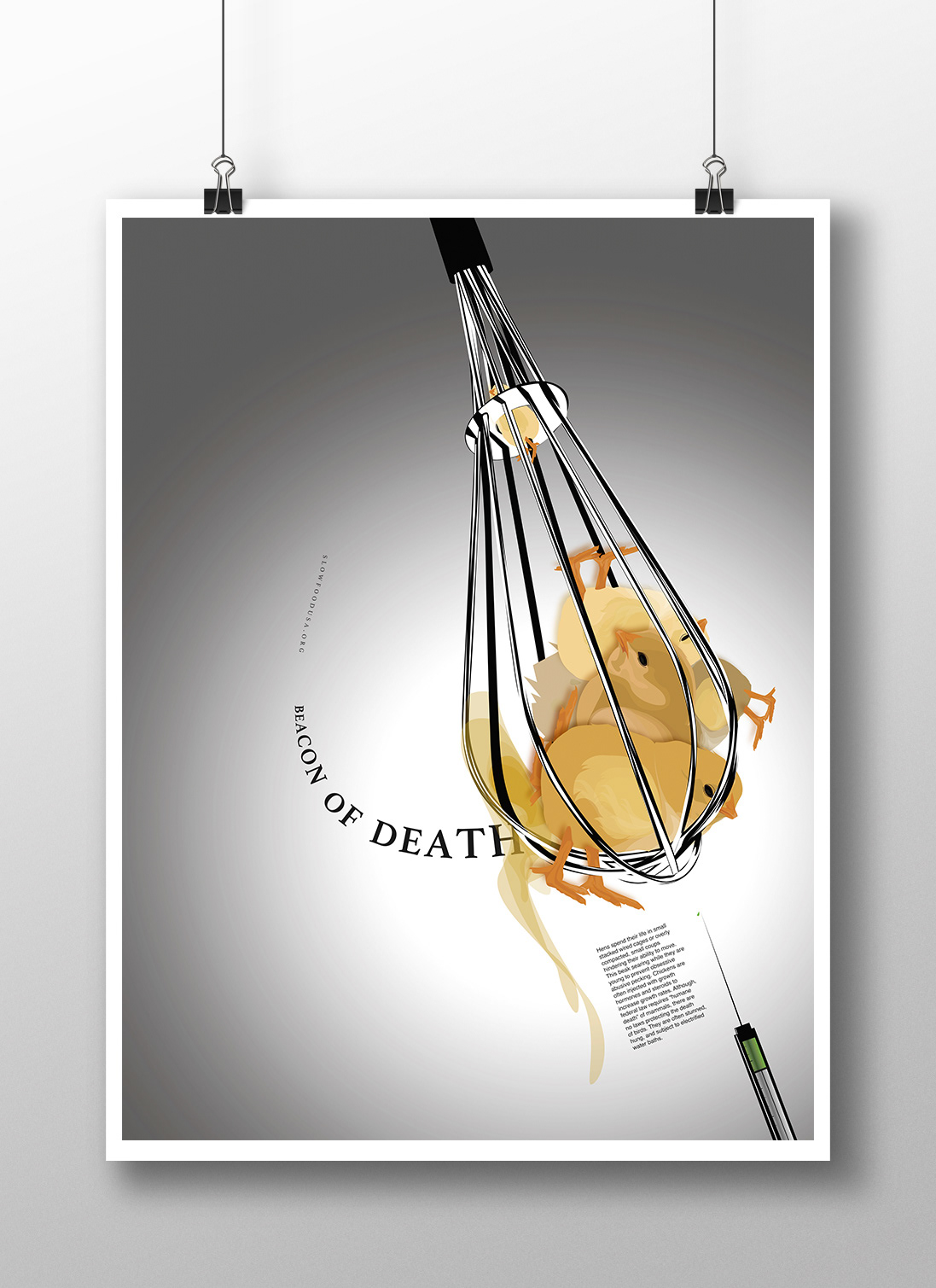 Design Strategy
Two outcomes The goal for SlowFoodUSA was to create a content map on the subject of veganism. This map would explain the various subsections of the lifestyle, veganism. This would allow the public to understand the different aspects of veganism and see it is more than just a means to avoid consuming animals and animal byproducts. The three main categories are: environmental, treatment, and health. Each is continuously broken down and lastly linked by lines. In addition, a little description is placed at the bottom for each icon when a category is fully broken down. 
The second outcome was to create a poster advertisement. They sought to create an impactful piece which utilized signifiers, while also drawing the public to learn more. When breaking down the subject of veganism the topic of animal cruelty stood out most. I looked to describe the harsh conditions of the chicken. I showcased their tight living conditions, the hormones given to them, the egg, and details of their clipped beak. The poster is titled: Beacon of Hope.